FBO Biz Announces a new innovative course for Government Contractors at Iowa State University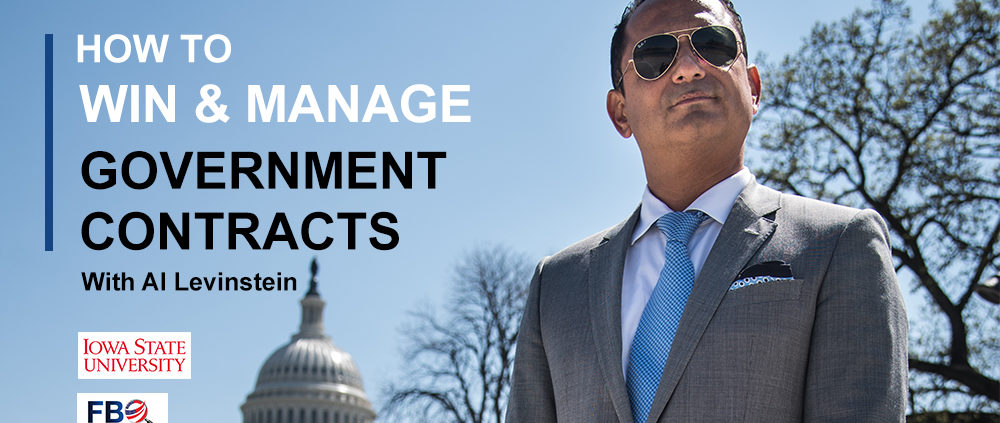 The course will teach contractors how to improve their processes to effectively win and manage government contracts.
---
FBO Biz has announced that Al Levinstein, President of Os2 Corp will teach a government contracting course at Iowa State University Procurement Technical Assistance Center (PTAC). The goal of a PTAC is to increase the quality of bids for government contracts and provide small businesses with the tools necessary to win those bids. The course is offered at no cost to contractors. The DoD's Defense Logistics Agency (DLA) funds all PTACs in an effort to connect businesses in all 50 states, Washington, D.C., Puerto Rico, and Guam with prime government contracts.
The course will help contractors, teach them how to develop low-cost bidding strategies, and learn the best ways to innovate their processes to better enable them to compete and win government contracts. The course also provides hands-on training using the most up-to-date technology, including the new FBO Biz platform and innovative techniques on cost effective Military Packaging.
"This is an essential course for contractors that want to improve and refine the process of winning government contracts," stated Al Levinstein. "Mr. Levinstein has mastered the system of winning government contracts, and Os2's clients include prime military contractors, aerospace and defense manufacturers, and industrial and commercial manufacturers."
Levinstein is a noted industry expert on how emerging technology is disrupting the traditional structures of processing government contracts and will teach contractors the most efficient ways to identify the contracts with the highest winning probabilities as well as how to find products or services that contractors are seeking.
As the owner of Os2 Corp, Levinstein has trained logistical experts at companies such as Lockheed Martin, Teledyne, Glenair, and AAR Defense. He has 23 years of experience in military supply chain and has supervised nearly 60,000 shipments to the Department of Defense (DoD).
"This continues PTAC's mission to help increase the number of businesses that can effectively bid and win local, state, and federal government contracts," added FBO BIZ's Rella Levinstein, CEO. "We believe that partnering with PTACs throughout the country is essential to helping more businesses identify, manage, submit and win government contracts."
From 2012 to 2016, businesses that have participated in the PTAC program have reported a positive economic impact of more than $2 billion.
About FBO Biz
FBO Biz is a new platform developed by Industry Experts to help companies revolutionize the process of managing new business opportunities using proprietary software that identifies every available government contract in the country. The software also filters the information to match a company's products and services by analyzing winning probabilities, allowing small businesses to gain an advantage when it comes to winning bids in a cost-effective, user-friendly, and on-demand enterprise platform.
https://www.fbobiz.com/wp-content/uploads/learn-how-to-win-and-manage-government-contracts-2.jpg
555
1000
admin
https://www.fbobiz.com/wp-content/uploads/website-logo-2.png
admin
2018-05-02 15:45:32
2018-05-02 17:12:43
FBO Biz Announces a new innovative course for Government Contractors at Iowa State University